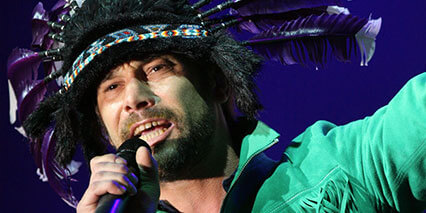 Jamiroquai a Mantova
Concerto in data 10 Luglio 2018, Piazza Sordello, Mantova.
Fondata dal frontman Jay Kay nel 1992, i Jamiroquai sono i pionieri del "future funk" nonché una delle band di maggior successo di tutti i tempi. Fin dal loro album d'esordio "Emergency on Planet Earth" nel 1993, i Jamiroquai hanno completamente reinventato il suono del pop moderno, influenzando tantissimi artisti e annoverando tra i propri fan, tra gli altri, Chance the Rapper, Pharrell, Tyler the Creator e Jungle. La band nel corso della carriera si è esibita con "mostri sacri" della musica quali Stevie Wonder e Diana Ross, che hanno contribuito a 'consacrare' i Jamiroquai come una delle band più rilevanti e innovatrici dei nostri giorni. Con oltre sette album che hanno raggiunto la top10 della classifica inglese (tre hanno raggiunto addirittura la #1) e un Grammy Award vinto, la band ha venduto oltre 26 milioni di dischi in tutto il mondo e ottenuto il record nel Guinnes Book of World Records per l'album funk più venduto di sempre.